True success of a weight loss diet is measured by the ability to keep the weight off over time
1) Building your Personalised Eating Plan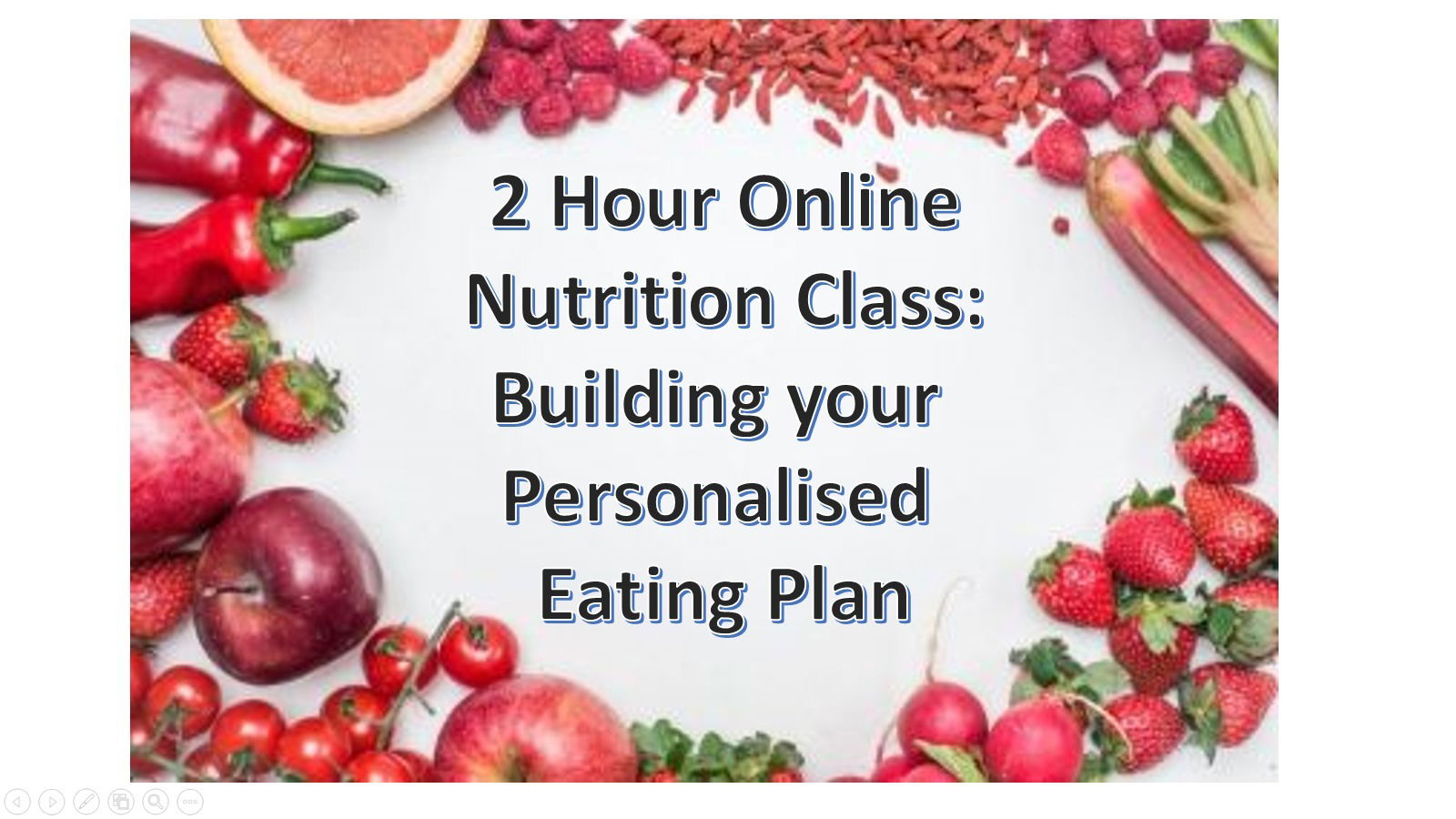 There are many fad diets available that you can follow, but most of them do not work long term. This is because they are not suited to your lifestyle or physiology. The key to long term success of your diet is to find a way of eating that supports your day to day needs, brings about health and is easy to follow.
The 2 hour class will teach you how to set up your perfect eating plan so that your body can function at its best, and you can achieve your goals. Having a well formulated eating plan helps to improve your health and wellness, maximise your immune system, manage any chronic diseases such as diabetes, improve mood, maintain energy levels throughout the day, improve exercise performance, and help you to lose weight if you need to.
In the 2 hour class we will:
Look at your current style of eating
Work out realistic goals
Learn how to adapt your eating pattern to work with your physiology
Work through healthy food choices
Put it all together into your healthy eating plan
This class is designed for you if you want to get the most of your diet to:
Lose weight
Improve energy levels
Manage a health issue
Live a healthy life
Learn about healthy eating
This 2 hour class is not about strict eating rules that you will invariably break, it is about learning how to support your body so that it can function at its best in a simple, easy to follow, flexible way. The eating plan that you will develop will take into account your own goals, likes and needs.
Dates for the 2 hour online class can be found in the calendar below.
This is currently a free class. If you are interested, please email me and I will send you the link.
2) Nutrition Basics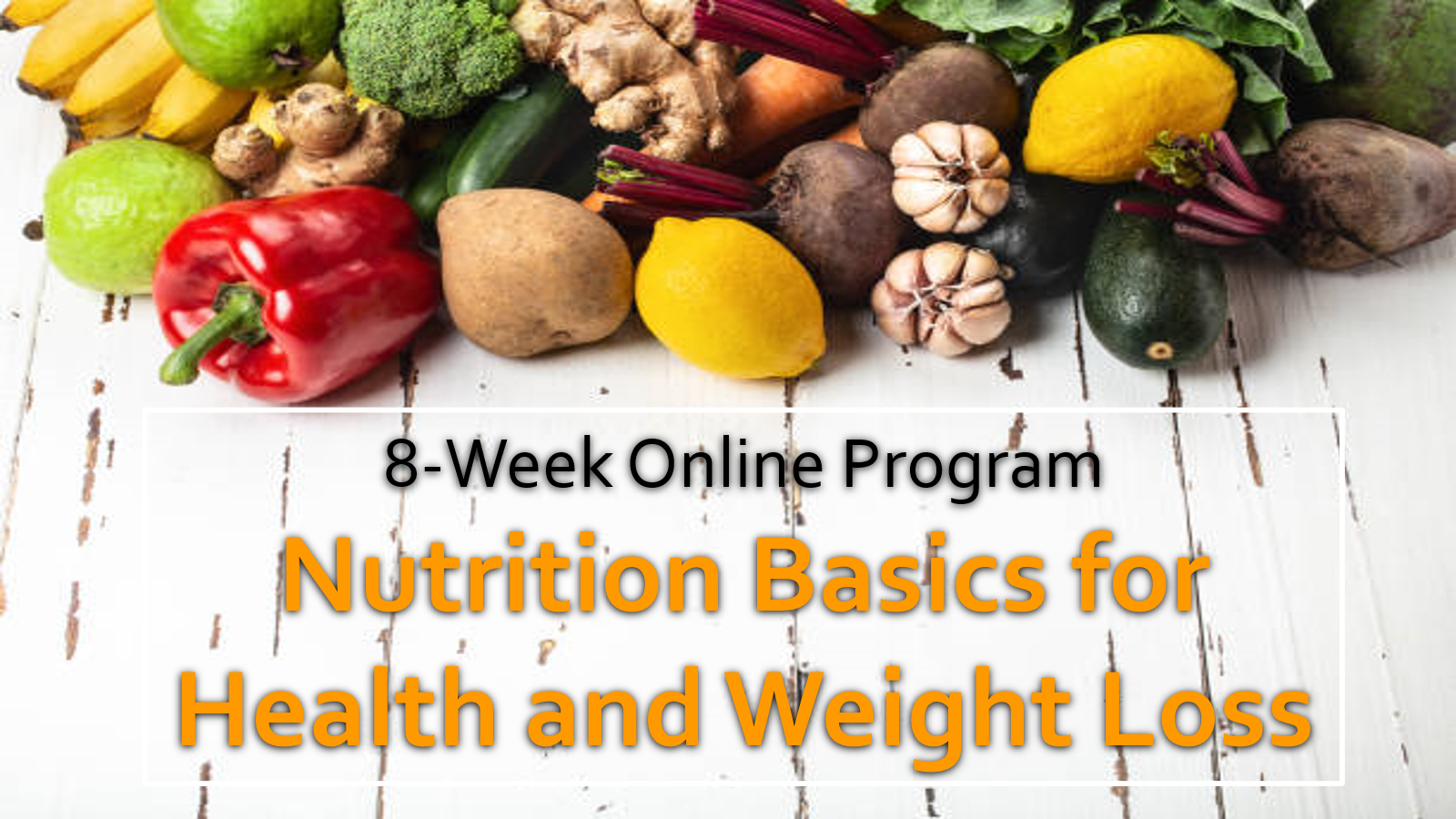 The Nutrition Basics online course is an 8 week course where you work week by week through various topics (about 30-60 minutes per week) and we meet once a week to discuss a topic and you are able to ask questions.
In the 8 weeks you will work through the following topics:
Week 1 - Set up your basic eating plan
Week 2 - The natural body signals: hunger and satiety
Week 3 - Treating yourself
Week 4 - Remember to drink your water
Week 5 - Figuring out the food label
Week 6 - Snacks
Week 7 - Tips for eating out
Week 8 - Healthy cooking
The 8 week Nutrition Basics online course will resume in January 2021
Cost for the 8 week online course is R1500
3) Breaking the Fad Dieting Habit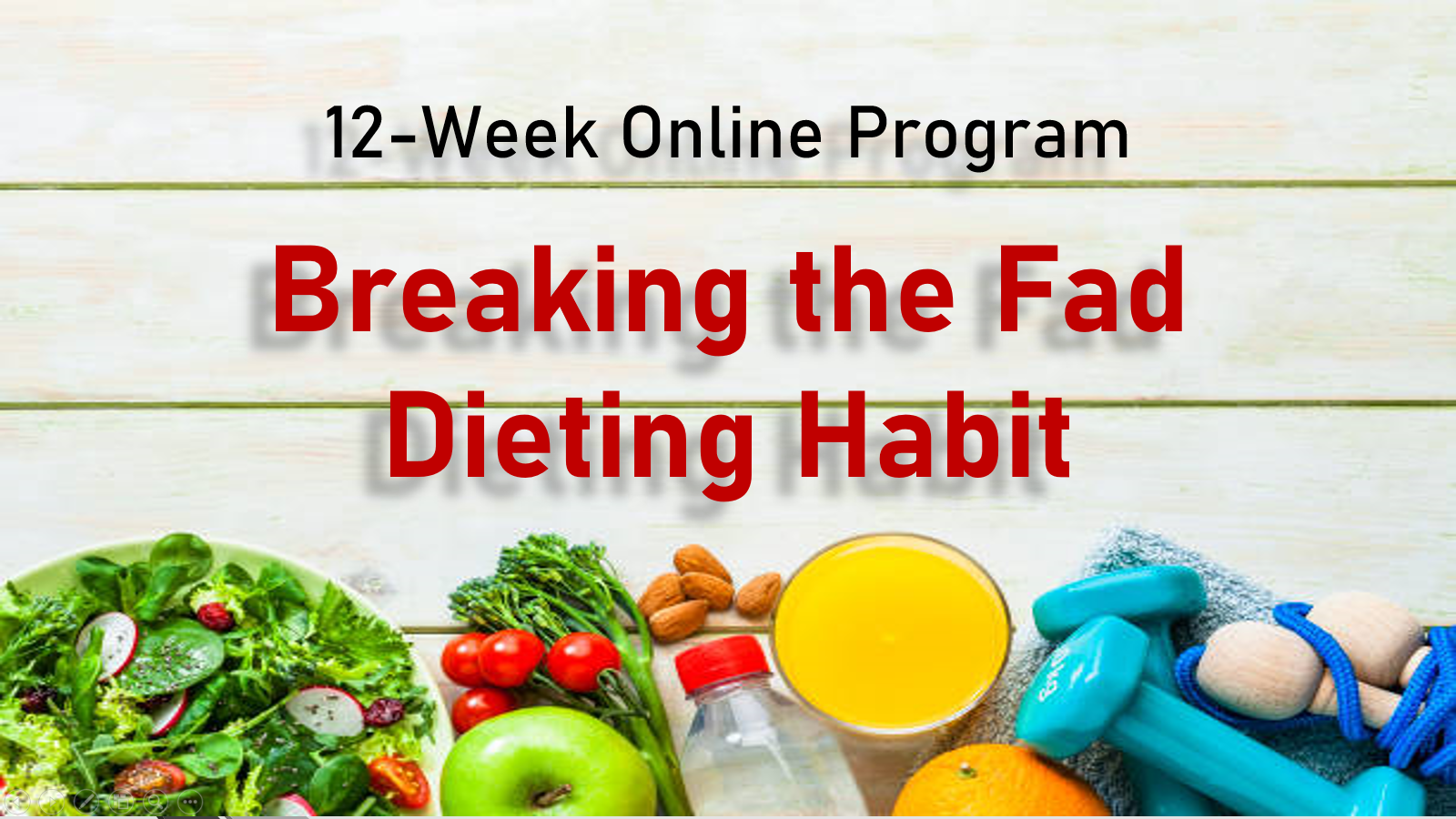 The Breaking the Fad Dieting Habit course is a 12 week course where we will focus on changing unhealthy habits that have been created by following fad diet after fad diet.
The course consists of weekly topics that you will work through on your own (about 30-60 minutes per week), as well as a weekly meeting where we will discus the weekly topic plus you ask any questions you have.
The topic for the course include:
Pre Session – Personal reflection, awareness, journaling, eating plan
Week 1 – How are you feeling about your eating plan?
Week 2 – Are you fad dieting again?
Week 3 – Portions, hunger and satiety
Week 4 – Stop, think, decide
Week 5 – Mistakes are made for learning
Week 6 – Make food choices because of how you feel not what you think
Week 7 – Child versus adult decisions
Week 8 – Revisit your goals and focus less on weight loss
Week 9 – Be aware of the excuses you make
Week 10 – Letting go of perfectionism
Week 11 – What is your sabotage
Week 12 – Good vs bad eating habits – don't let unhealthy habits develop (again)
The next 'Breaking your Fad Dieting Habit' online program is running from 15 September 2020
Cost for the 12 week online course is R2499
Calendar: